Yesterday I babysat one of our friend's children and I had the opportunity to play around some with my new camera.
Here are a few results.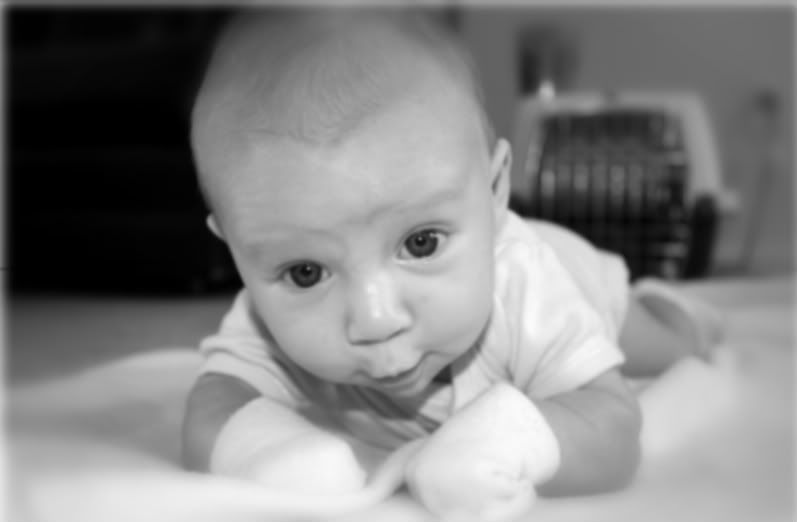 The above picture is my favorite that I took, but please ignore the dog carrier in the background. I've been trying to find away to increase the shadows to make it disappear, but have yet to succeed without making the rest of the picture too dark. I don't have Photoshop, so that's not an option, but if anyone else has a suggestion please let me know!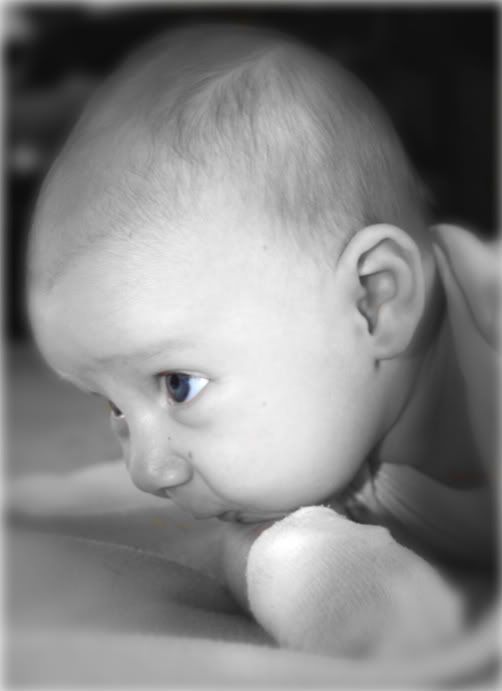 I love this one too, if you look closely you can see everything but his eye is black and white. I love some of the tools in Photobucket.
I love sleeping babies!
As you might have noticed, I prefer black and white pictures when I'm photographing people/things.
I'll be updating on the rest of the weekend hopefully later tonight.