So, yesterday Sean picked me up from work, we get home, decide we are going straight to the gym to work out before dinner. Boomer is not happy with this. Even though Sean had been home with him for a couple of hours he wanted attention NOW! The fact we were leaving didn't sit well with him. When we got home I knew there would be something torn up as retalition on his part. Sure enough we get home from the gym, not even an hour later and he's clearly shown his displeasure with us. Bathroom trash torn up, my shoe box torn to shreds, my bedroom slippers drug out of the closet and wet from him chewing on them. The worst part was he somehow got the ornament that I was sending my friend off of my desk. Drug it out of the closed box, unwrapped the bubble wrap around it and proceeded to chew it up. Completely destroyed it. To say I was mad was an understatement. I was furious! He got several spankings and I made it well-known that I was not happy with him. He tried to make-up to me after that by coming to lay up by my neck and resting his head on my chest, he makes it very difficult to stay mad at him.
And to think Sean and I were considering last week whether to get another Min-Pin to be a companion for Boomer. Ha! No chance of that now! One naughty Min-Pin is enough! I cannot imagine two!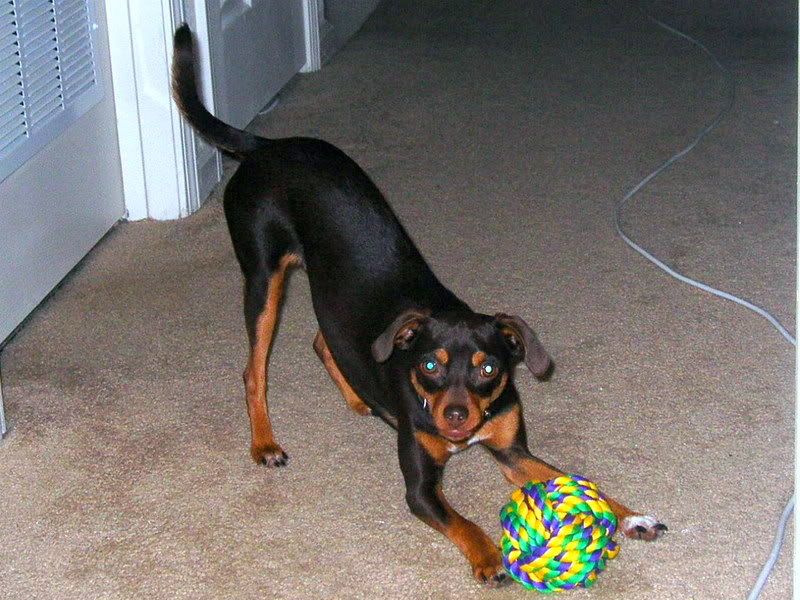 I was thinking this morning about books I read as a child and which ones were my favorite. One of my all time favorites was The Little House books. I really enjoyed all of them even though the books about Laura when she was younger were by far my favorite. This one was my very favorite.
My mom started off reading those books to me and by the time we got to that book I was reading ahead by myself, I know she was proud of me, but also a little sad I didn't need her to read to me anymore.
Here are some of my other favorites as a girl:
1. Nancy Drew
2. Trixie Belden
3. American Girl series
4. Little Women
5. Eight Cousins
6. I loved the abriged classics like Robinson Carusoe, Treasure Island, 20,000 Leagues Under the Sea
7. Island of Blue Dolphins
8. The Ramona series
9.Anne of Green Gables
10.Charlotte's Web
What were your favorites as a child?