Can I just say I'm glad it's Wednesday? Only a few more days until the weekend and then late next week my parents will be here. Yay!
So starting off today I would like to thank
Positively Preppy in Pink
for bestowing a blog award on me.
I'm going to break the rule though and not pass it on, as I did pass this award on a few weeks ago.
So thank you Postively Preppy in Pink! If you haven't checked out her blog, you should. It's on my daily reads and who doesn't love reading about her internship in London?
Last night, since Sean is in the field and won't be back until Thursday, I decided to watch all the shows I know he wouldn't want to watch. I fit in a little What Not to Wear (can I just say I love how Stacy London dresses? I want her wardrobe!) two episodes of Sex and the City and a little Will & Grace. I also caught a little of I Want to Work for Diddy on VH1. The people who want to work for Diddy are insane! I could never be someone's personal assistant and make their life more important than my own, especially in the case of Diddy. He's such a man-diva. If I could meet him face to face I'd tell him to give up on trying to stay in the spotlight with constant seasons of Making the Band. GIVE IT UP! You'll never develop another artist like Mase or Notorious BIG, time for you to stop trying.
Although it sounds like all I did last night was watch TV, I actually went to the gym for about 45 minutes for some cardio and I even fit in some cleaning around the house. With my parents coming in and another possible houseguest, I thought it wise to start cleaning now. So I cleaned the bathroom, swept the kitchen and dining room floor and even whipped myself up some scrambled eggs and peanut butter toast. I've noticed when Sean is gone I get a lot more done. I suppose because our routine at night is to hang out and watch TV together and when he's not there I don't feel obligated to do that.
I was playing around on Photobucket yesterday and found the coolest gadget. Remember my pumpkin picture?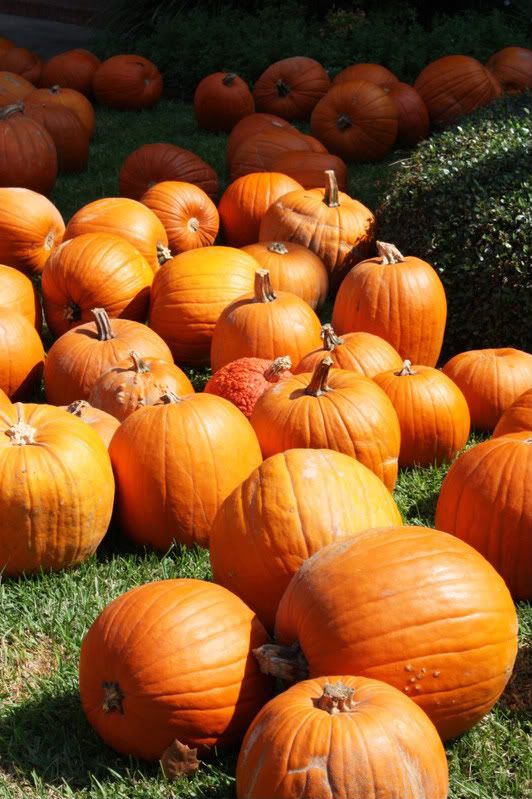 Look what I did to it: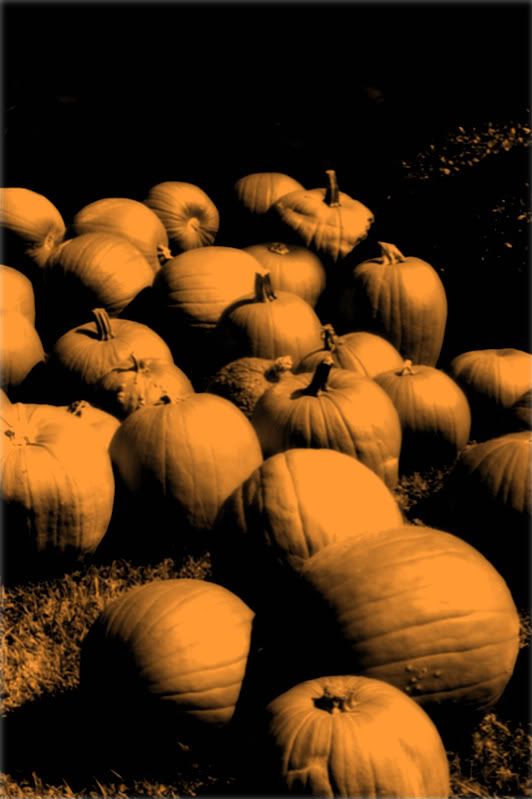 Halloween like isn't it?
I think I'm getting off work early on Friday. There is another parade that is going to be on our street. I've never seen a town that loves parades as much as Leesville. Who am I to complain though? It should mean I'm getting off work two hours early. That is something I can appreciate.
I need to steam clean our carpets this weekend. We've been putting it off for the last month and it's come down to I have to do it now. As long as I can pull Sean away from the Texas/OU game long enough I think we can get it done.