I have officially met my first blogging friend in real life!
Sara aka When In Rome
, is staying with me while she's at Fort Polk. I just met her and the adorable Jagger and she's awesome! I'm very glad for this opportunity to meet her.
This week is going to be hectic but fun. I've got Sara here tonight, my parents are coming in Thursday evening and staying until Sunday morning and Sean will be in the field off and on this week and the next since they are starting a rotation.
I've decided after reading
Andrea's
delicious scone recipe that I'm going to make those sometime this week. Who doesn't love cranberry and orange scones? I'm also making green enchiladas and spanish rice tonight and when my parent's are here I'm going to make
Pioneer Woman's famous Marlboro Man sandwiches
. If you've never tried them, you honestly are missing out. They are the best hot sandwich I've ever had. Hands down!
As I mentioned last post I took some pics of my friend Lauren and her husband's homecoming. She told me it would be ok to put these up, so enjoy!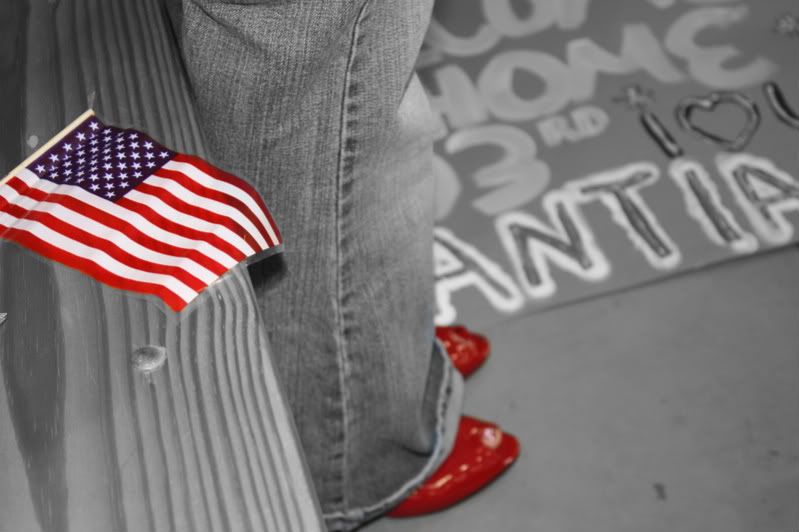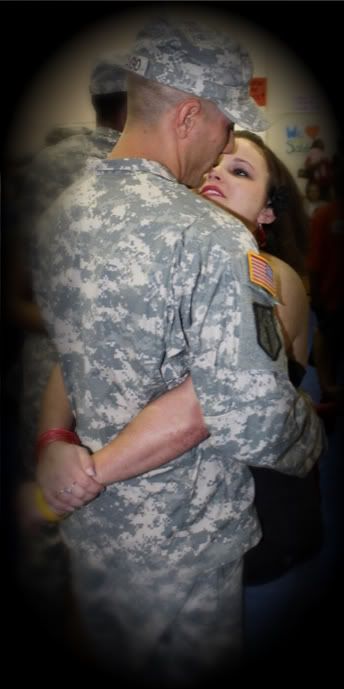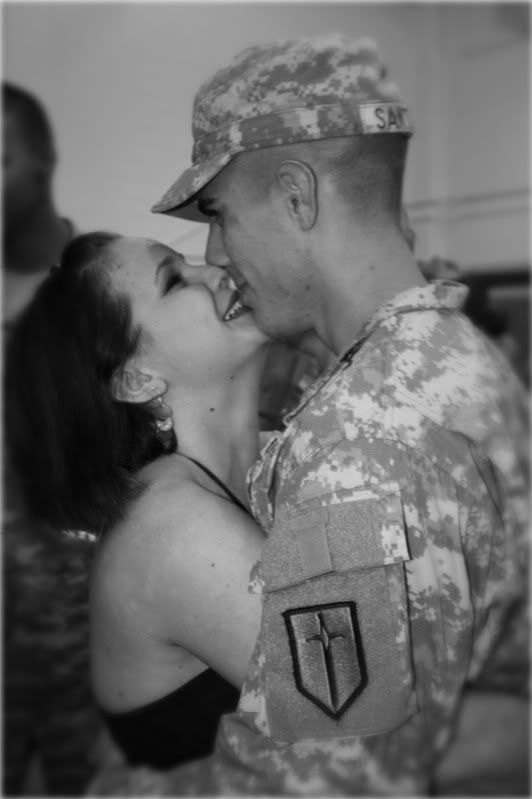 That's all for me today folks, I've got some work to attend to! Oh...and I have a feeling I'm going to fall a bit behind on my blogging and commenting this week. Don't fret, I'll return soon!